Attractions:
Cushing Aquatic Center
Completed in 1999, the Cushing Aquatic Center is completely handicapped accessible and features two large water slides, two drop slides, a diving board, four swimming lanes, zero beach entry, separate child wading pool with frog slide, bubblers, fountains and sand play area. Facilities also include a full bathhouse, concessions and two volleyball courts.

Cushing Regional Hospital
Cushing Regional Hospital is a community-owned facility located at 1027 E. Cherry (corner of Highland & Cherry) in Cushing. Licensed for 95 beds, the hospital's service area encompasses a 25-mile radius of Cushing and includes the communities of Drumright, Ripley, Agra, Perkins, Yale, Oilton, & Stroud.

Skydiving Center
These 350 acres provide you with the largest unobstructed landing area in Oklahoma. Oklahoma Skydiving Center has the equipment, facility, training methods and staff to provide you with a "student friendly" environment. Please call to make a reservation, and remember that the minimum age to make a skydive is 16. Anyone under 18 must have parental consent. !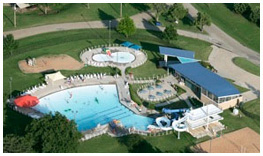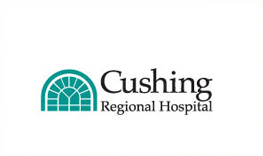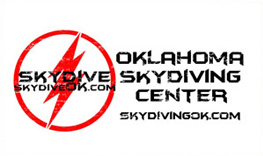 Activities:
17th Annual BBQ N Blues Festival
The 2012 BBQ 'N Blues Festival will be held on Saturday, June 9. The Festival is the way that the Cushing Chamber of Commerce and its members as well as the City of Cushing pays tribute to the Pipeline Industry. The pipeline companies also are very heavily involved in the Saturday festivities. The companies each barbecue 100 pounds of brisket to serve to those barbecue afficionados who come out each year to enjoy the food, live Blues music and children's activities.

Festival in the Park
The Festival in the Park is a one day juried art exhibition presented by the Lachenmeyer Arts Center and Cushing Chamber of Commerce and Industry. The art exhibit will take place on the second Saturday of October from 9:00 a.m. to 4:00 p.m. at Memorial Park in Cushing, Oklahoma. The Festival includes live entertainment all day, a 5K Run, chili cook off, children's activities, food booths, and more.

Christmas Parade
It will take place on Saturday, December 17 @ Noon.